Conspiracy for Profit
As Tony Ortega entered The Village Voice, journalism went out the door and soulless moneymaking came in.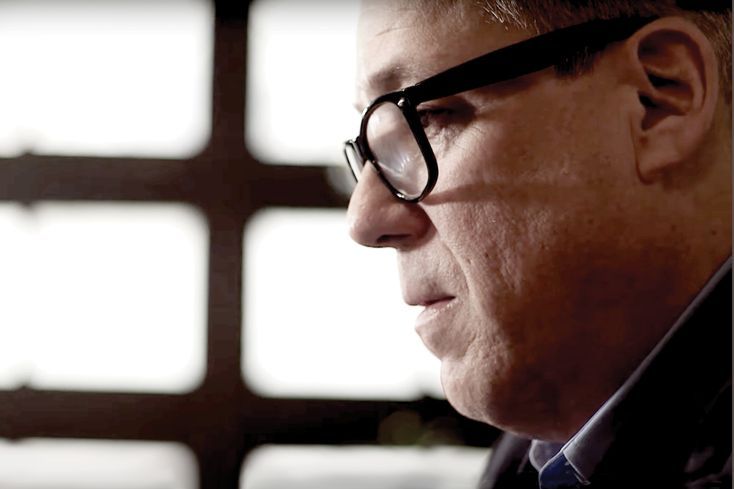 A statement Tony Ortega made two years before his bosses, Michael Lacey and James Larkin, appointed him as Village Voice editor in 2007 explains why they handpicked him for the position.
Warning the typical newsman "still clinging to a paycheck at alt-weeklies" in Lacey and Larkin's chain of free newspapers, Ortega wrote in 2005: "I'm…a New Times hack who's been at it for ten years…coming to take his job and turn his paper into a soulless corporate moneymaker."
Then there was Ortega's proclamation about his readiness to go anywhere and do anything for Lacey and Larkin, for a paycheck: "Have keyboard, will travel. My corporate cookie-cutting overmasters have parachuted me into four of their newspapers in five different stints…like the merciless mercenary that I am…."
The previous year, in 2004, Lacey and Larkin had founded Backpage.com, a website named after the back pages of their alt weeklies that traditionally carried thinly veiled prostitution ads.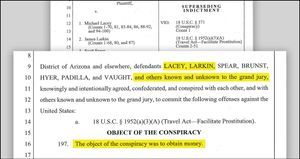 When they bought The Village Voice in 2005, Lacey and Larkin rebranded their New Times Media company as Village Voice Media (VVM), owner of both their chain of newsweeklies and Backpage.com.
Initially, Backpage generated only a fraction of VVM's ad revenue—a mere 1 percent as of January 2006. But Lacey and Larkin saw the "tremendous upside potential" of facilitating prostitution via an online platform.
The shift in their business model required appointing to the helm of their flagship publication, The Village Voice, someone who had no qualms about turning the paper into a "soulless corporate moneymaker." Someone who would follow orders.
Ortega got the job in March 2007.
He was quick to implement the adjustments in business priorities his bosses dictated. And journalism wasn't on the agenda.
When he fired his number two in September 2007, managing editor Deborah Kolben, she was the twelfth woman to leave the paper since Ortega had taken over just six months earlier. Ortega had fired more than half of them. The rest quit.
Layoffs and resignations continued to gut the Voice of its journalistic talent throughout Ortega's five-year tenure, from 2007 to 2012. All the while Backpage revenue skyrocketed: from $5 million in 2008, to $10 million in 2009, $26 million in 2010, $52 million in 2011, and $78 million in 2012. These figures "dwarfed the profits" from The Village Voice and the other publications in Lacey and Larkin's chain of alt weeklies.
Most notably, in January 2011 Ortega fired legendary investigative reporter Wayne Barrett, who had written for The Village Voice since 1973. Fellow investigative reporter Tom Robbins walked out in a show of solidarity.
This was no idle act on Ortega's part. City Talk, the City University of New York TV's forum for politics and public affairs, described Barrett and Robbins' departure from the Voice as a "colossal loss" and, more tellingly, "a relief for malefactors of all stripes."
Before his firing, Barrett—a renowned muckraker feared by "malefactors of all stripes"—had apparently been onto something regarding Backpage and Tony Ortega's role in its explosive growth.
In September 2011, Barrett said in an interview about the revenue from Backpage sex ads, which included the selling of children for sex: "Changes made by Ortega to the ad sales form have allowed the underaged ads to flourish."
Tony Ortega has some explaining to do.
As his bosses of 17 years face trial in August 2023 on a 100-count federal indictment for conspiracy, facilitating prostitution and money laundering, Ortega's silence is deafening.